So, now we have imported the VM successfully. It's time to boot it up and start the initial configuration!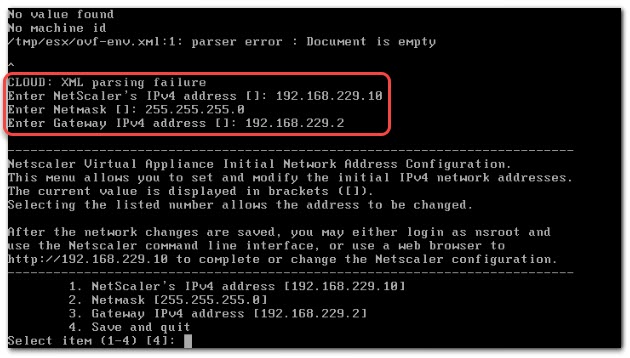 The appliance will ask in sequence:
the IP address (192.168.229.10)
the subnet mast (255.255.255.0)
the default gateway (192.1687.229.2)
In the end, we will have to enter 4 to save the configuration and finish booting. In VM-Ware Workstation, the mouse pointer will stay locked in this VM. You will be able to free it pressing [Ctrl] and [Alt] at the same time.

We may change these settings at any time by logging on to the appliance using nsroot both, for user-name and password and executing the command configns
---